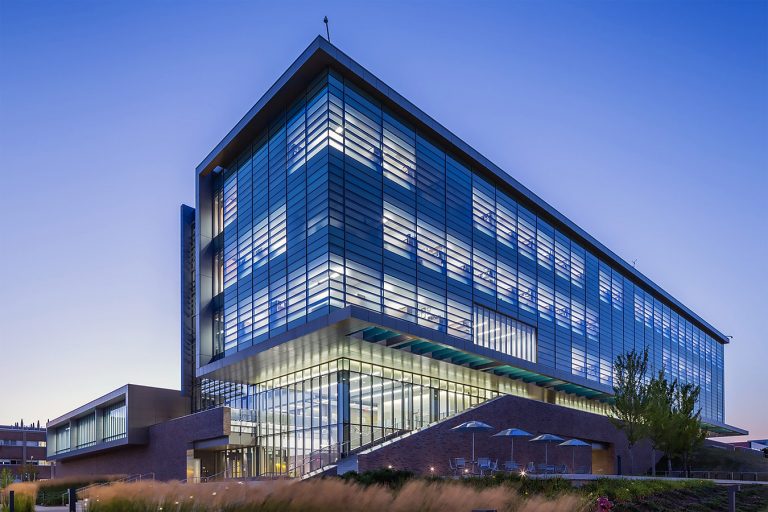 Walbridge selected Motor City Electric Technologies (MCET) to perform the low voltage and controls electrical installation for the new 5-level, nearly 150,000 sq. ft., state-of-the-art Engineering Center at Oakland University (OU). It was designed to provide OU's School of Engineering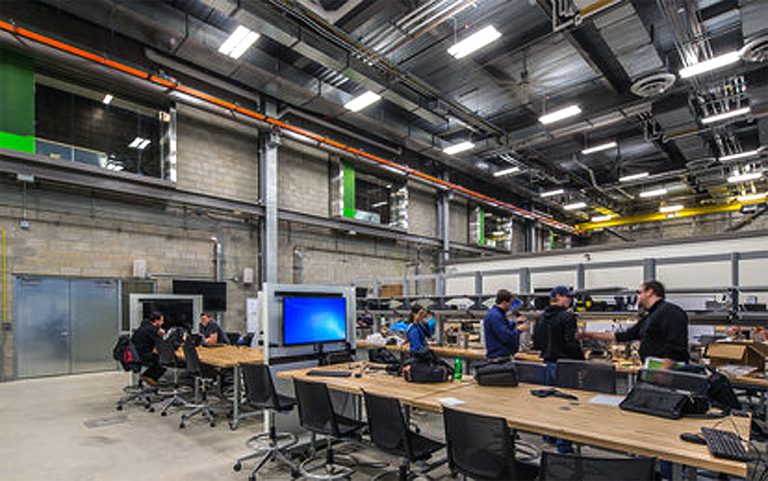 and Computer Science students with a wide variety of unique hands-on research and learning opportunities within automotive, energy, IT, defense, manufacturing, cybersecurity, software, medical, and other sectors.
Communication Backbone & 1000s of Drops
MCET installed and tested a communication backbone with a redundant fiber optic cable trunk to the university data center. We also installed more than 2,700 drops for data, voice, audio/video, access controls, CCTV, and building systems. The $3.7 million electrical work began in early 2013 and was completed in 2014. The project scope also included renovation of 15,000 sq. ft. of space vacated by departments moving into the new Engineering Center.
Winner of Numerous Design & Construction Awards
The OU Engineering Center has received a number of awards for its design and construction. Not only was it awarded LEED® BD&C New Construction Gold Certification.


The American Society of Civil Engineers' Architectural Engineering Institute presented the project with Awards of Merit for both mechanical systems design and electrical systems design. And, the American Institute of Architects (AIA) Michigan presented a 2016 Building Award to SmithGroupJJR (architect) and Walbridge (construction manager) for exceptional work on the Centerj.
School of Engineering and Computer Science Degree Offerings
Available undergraduate programs at OU include Computer Engineering, Computer Science, Electrical Engineering, Engineering Sciences, Industrial and Systems Engineering, Information Technology, and Mechanical Engineering.
There are also Master of Science programs in Computer Science, Cyber Security, Electrical and Computer Engineering, Embedded Systems, Engineering Management, Industrial and Systems Engineering, Mechatronic Systems Engineering, Mechanical Engineering, Systems Engineering, and Software Engineering and Information Technology.
In addition, OU offers doctoral programs leading to a PhD in Computer Science and Informatics, Electrical and Computer Engineering, Mechanical Engineering, and Systems Engineering.