At Motor City Electric Co., we love what we do and we're great at it. There's only one thing we pride ourselves on more than our work and that's employing talented individuals. The partnerships we create with our employees are second to none and these individuals are truly the heart of our business. That's why we're so dedicated to giving our professionals all the necessary tools they need to succeed in their careers.
MCE is always looking to add talented, driven, and passionate individuals to join our team. We support a positive work-life balance and create a partnership with our employees by creating a cooperative work environment with great benefits.
Our benefits include:
Medical, dental, and vision insurance
401(k) Plan participation
Paid vacation, holidays, and sick days
Employer-sponsored continuing education and professional development
Short and long term disability
Tuition reimbursement
Employer-paid life insurance
On-site fitness center
Flexible Spending Accounts
On-site cafeteria
If you believe that you're a hardworking, dedicated, forward thinking individual who loves to learn new things on a daily basis and you're ready to grow your career, MCE is the place for you.
Learn about our company culture and how building a great future with MCE is possible.
What Our Employees Say About MCE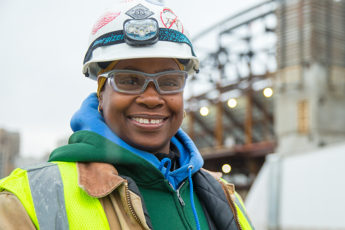 "I can say, without any doubts, that I love to come to work here every day. It's a fun place to come to, everyone has been welcoming and very helpful. Working here has has helped me regain confidence. I'm constantly challenged and given new responsibilities, which keeps me learning things on a daily basis. I work with people who praise you for the work you do and efforts. I feel appreciated at MCE."
"MCE allows and encourages individuals and positions to be grown from within the company. With so many disciplines under one roof at MCE's headquarters, it's very easy for individuals to be exposed to other departments and work requirements. This creates an exciting work environment where you're constantly learning about new technologies and clientele!"
Equal Opportunity Employer
Motor City Electric Co. complies with all applicable laws requiring equal employment opportunity to all qualified individuals in its recruitment, hiring and employment practices.
As part of this policy, MCE will not discriminate on the grounds of race, religion, gender, national origin, age, height, weight, marital status, veteran status, disability, or other factors as proscribed by applicable law. This policy applies to all employment practices including recruiting, hiring, pay rates, promotions, and other terms and conditions of employment and termination.