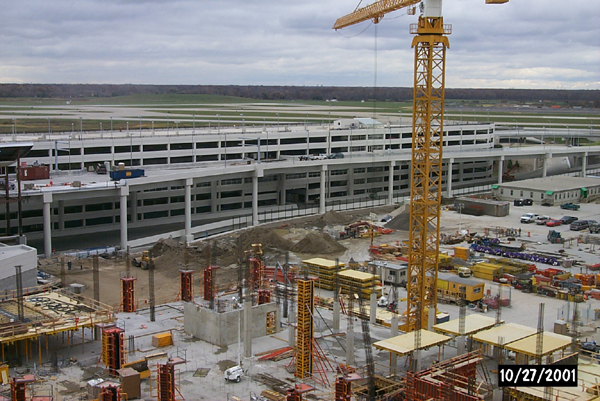 The North Terminal Redevelopment Project at Detroit Wayne County Metropolitan Airport (Detroit Metro) was the first major airport design and construction after 9/11. The complex is one-half mile in length and replaced the outdated Berry, Davey, and Smith terminals. The terminal covers 824,000 sq. ft. on two levels as well as an underground utility tunnel. There are 26 gates for departures and arrivals. The North Terminal is an origin and destinations terminal, as opposed to a connecting hub through which passengers travel without emerging. This translated into attention to design details including lighting­ both inside the terminal and outside its doors.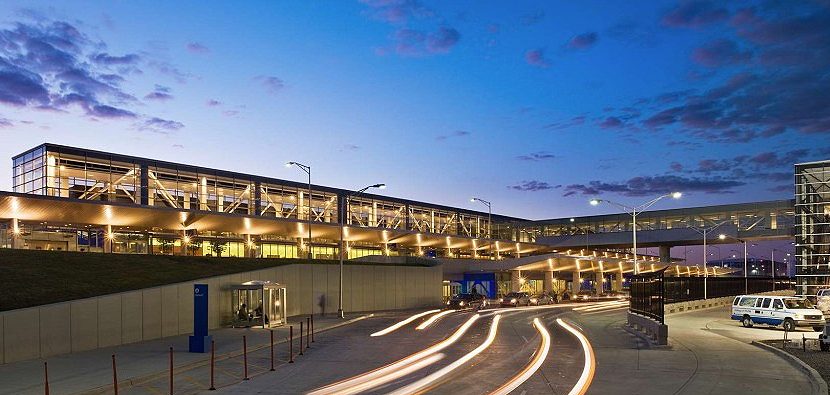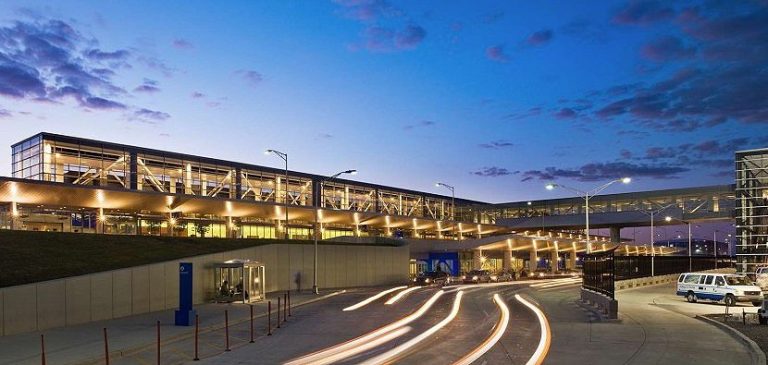 Motor City Electric Co. was a key Tier One subcontractor working on this massive project, recommending, managing, and installing electrical power, lighting, and communications raceways. Our project management and field supervisory staff carefully coordinated processes with Walbridge/Barton Malow, airport security, information technology, Transportation Security Administration (TSA), and Customs and Border Protection personnel throughout the project.
Efficiency and Aesthetics
The North Terminal is a critical link in Detroit Metro's efforts to maximize both airport efficiency and the airport's economic value to the community. The project modernized the entire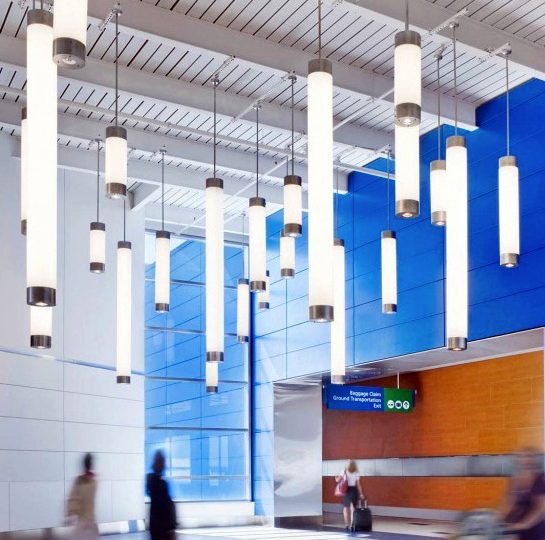 airport terminal complex and created a facility that provides the world-class services that both passengers and visitors expect and deserve. This includes streamlined security with convenient and ample checkpoints, common-use gates and ticket counters, and optimized baggage handling and screening systems.
The upper level of the terminal focuses on Departures, and offers ticketing areas, luggage check-in, security screening, and multiple shops, restaurants, and services. The lower level is reserved for Departures, and includes baggage claim, security areas, and other airport functions. The curbside facade, a 660-ft-long horizontal glass curtain wall, serves as a high-ceilinged foyer to allow natural light into the ticketing, baggage claim, and security screening areas.The North Terminal connects to a multi-story parking structure via an enclosed skywalk.
Wayfinding
One of the most important improvements is the incorporation of intuitive wayfinding. A vibrant blue indicate entry points throughout the terminal, from the curbside entrances to the jet bridges connecting the gates to planes. Lighting fixtures signal important junctions, with suspended vertical pipe‑like lights at the intersection where arriving passengers turn away from the main terminal to head toward baggage claim and ground transportation to low-hanging globes in the food courts.
Security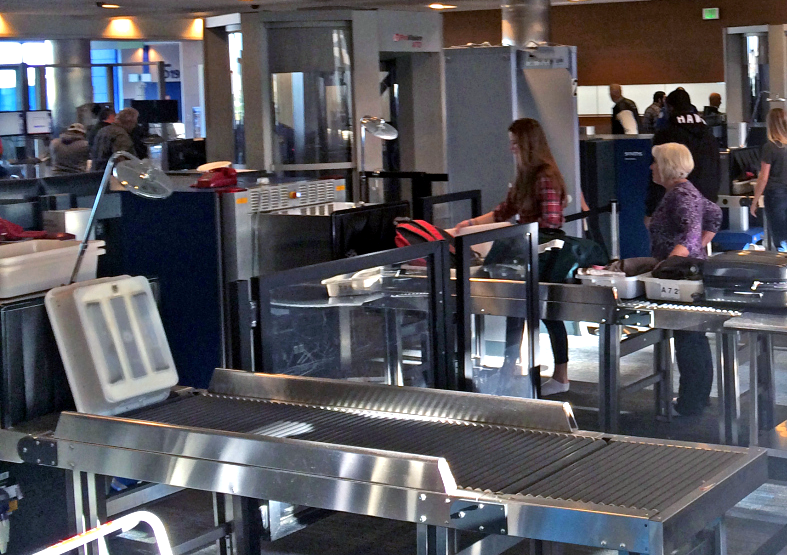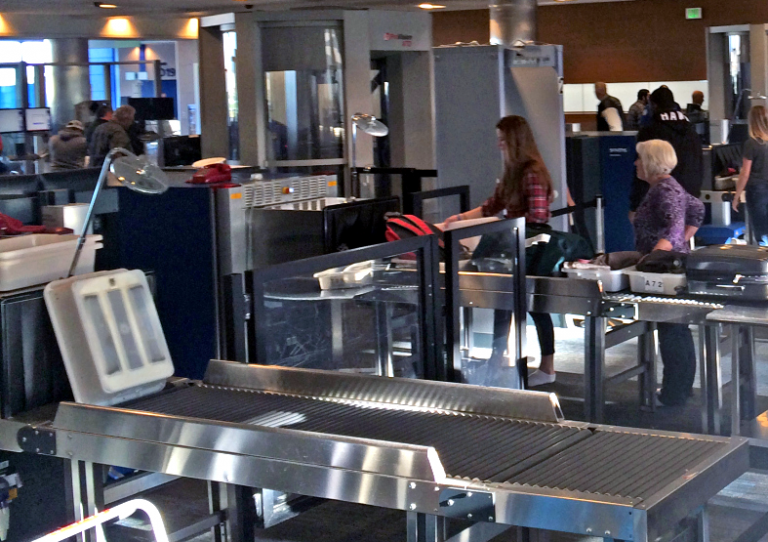 Security is of the utmost importance both to travelers and airport personnel and management. The North Terminal houses two six-lane security checkpoints with U.S. Customs & Border Protection inspection facilities located on the lower level for flights arriving at the four international arrival gates.
Baggage Carousels
To expedite passengers in exiting the North Terminal, there are five common-use domestic baggage carousels on the lower level with two additional carousels located inside the Federal Inspection Services area, and a central Oversize Baggage Claim adjacent to both of these areas.