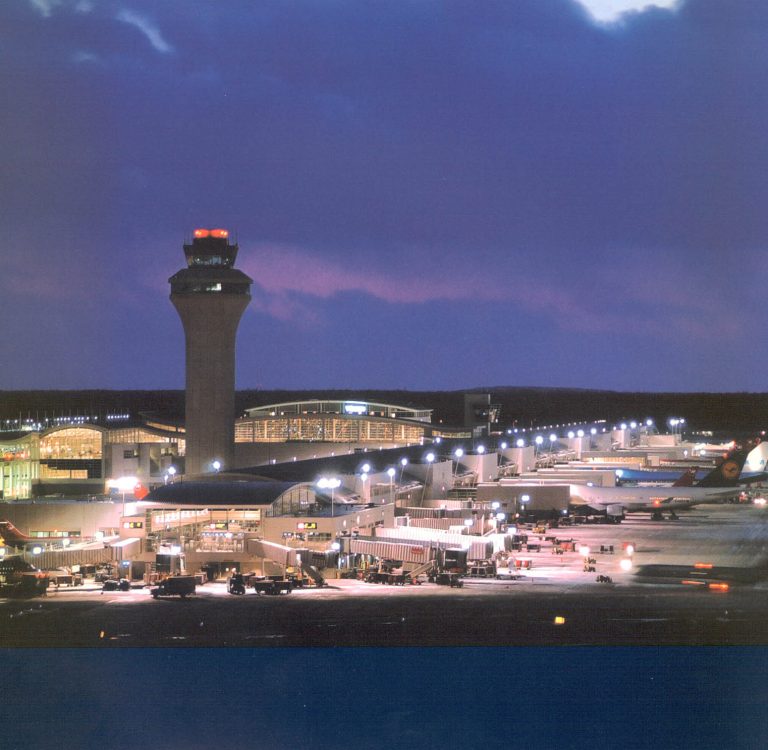 Motor City Electric Co. has completed a substantial amount of work at international airports. A great deal of that work includes the complex conveyor systems for handling traveler baggage and cargo, as well as those used in the check-in, security, and customs areas of the airports. Some of our most impressive work of this type took place at Detroit Wayne County Metropolitan Airport (commonly referred to as simply "Metro") and McCarran International Airport in Las Vegas, Nevada.
Detroit Wayne County Metropolitan Airport – North Terminal Redevelopment
The North Terminal Redevelopment Project complex is a one-half mile in length and replaced the outdated Berry, Davey, and Smith terminals. The terminal covers 824,000 square feet on two levels as well as an underground utility tunnel. In addition to the complex baggage handling and security system, Motor City Electric Co. recommended, managed, and installed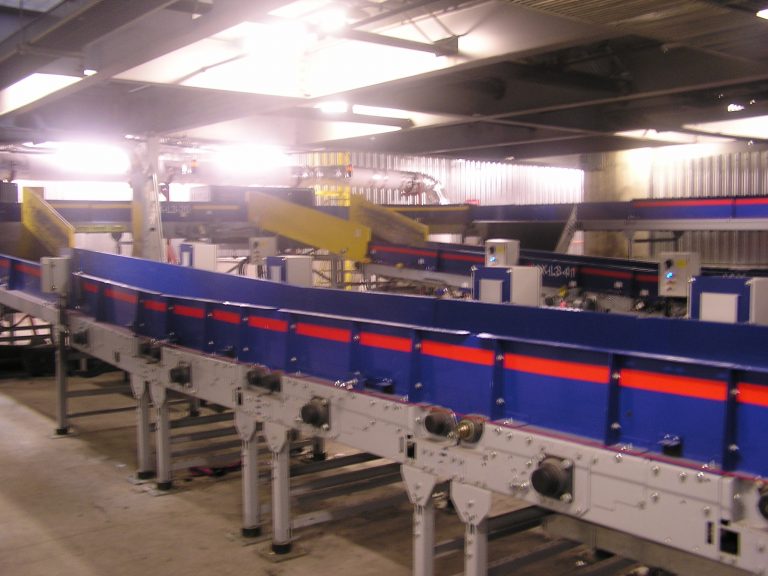 electrical power, communications raceways, and more than 5,500 lighting fixtures. This required careful coordination with the general contractor, airport security, information technology, Transportation Security Administration (TSA), and Customs and Border Protection personnel.
The North Terminal houses two six-lane security checkpoints with U.S. Customs & Border Protection inspection facilities located on the lower level for flights arriving at the four international arrival gates. There are five common-use domestic baggage carousels on the lower level with two additional carousels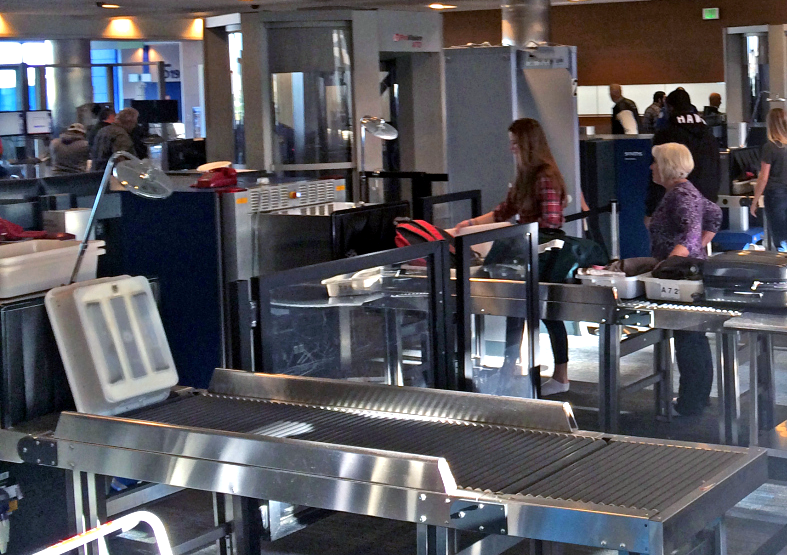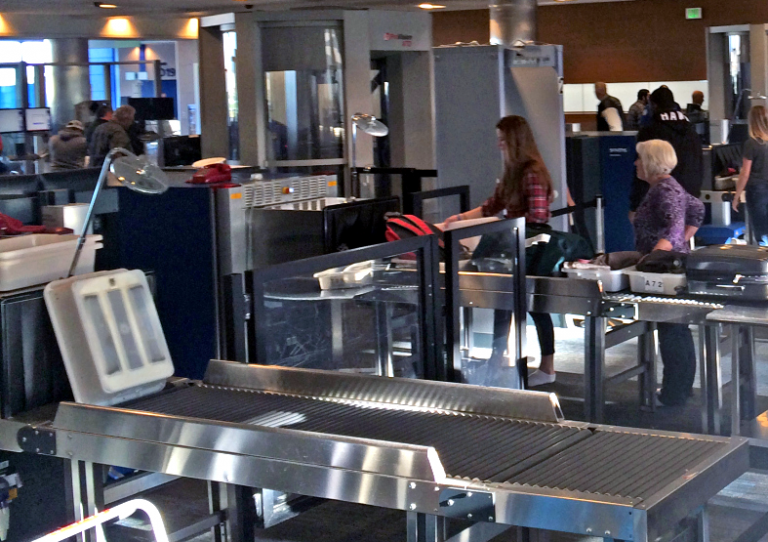 located inside the Federal Inspection Services area, and a central Oversize Baggage Claim adjacent to both of these areas.
The terminal is an origin and destination terminal, as opposed to a connecting hub through which passengers travel without emerging. The upper level of the terminal focuses on Departures and provides ticketing areas, luggage check-in, and security screening along with shops and restaurants. The lower level is reserved for Departures and includes baggage claim, security areas, and other airport functions. The North Terminal connects to a multi-story parking structure via an enclosed skywalk.
General Contractor: Walbridge/Barton Malow
Electrical Contract Value: $19 million
Project Timeline: 2007-2008
Las Vegas McCarran International Airport – Terminal 3 Baggage Handling System
Terminal 3 was developed as all-new construction to replace the existing Terminal 2. Motor City Electric Co. was awarded the contract for all of the electrical installation associated with the terminal's automated baggage handling system. The system consists of 32 carousels and more than eight miles (over 42,000 feet) of conveyor belt with 120 over-belt second-generation RFID readers to monitor the movements of bags, 73 high-speed diverters, 32 carousels, 20 Vanderlande Vertisorters, 16 in-line screeners, and more than 18,000 feet of the catwalk.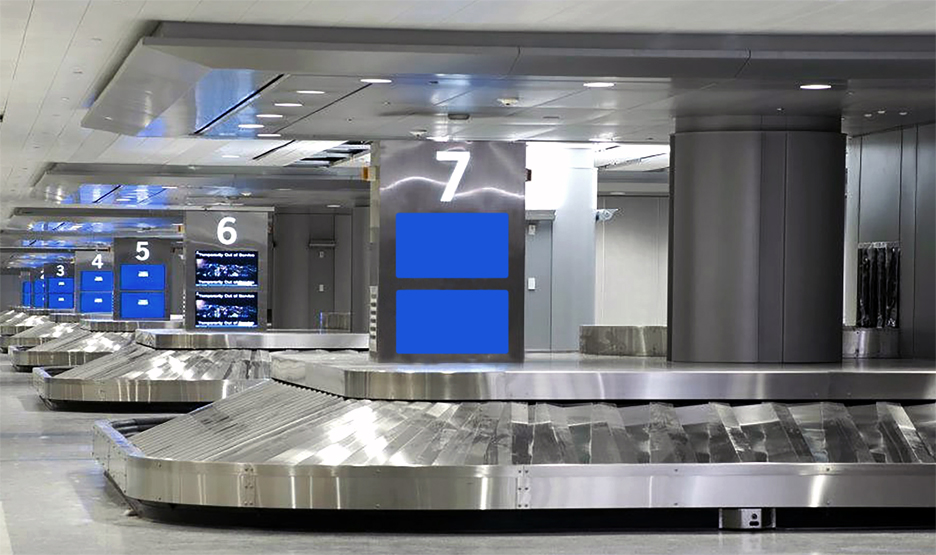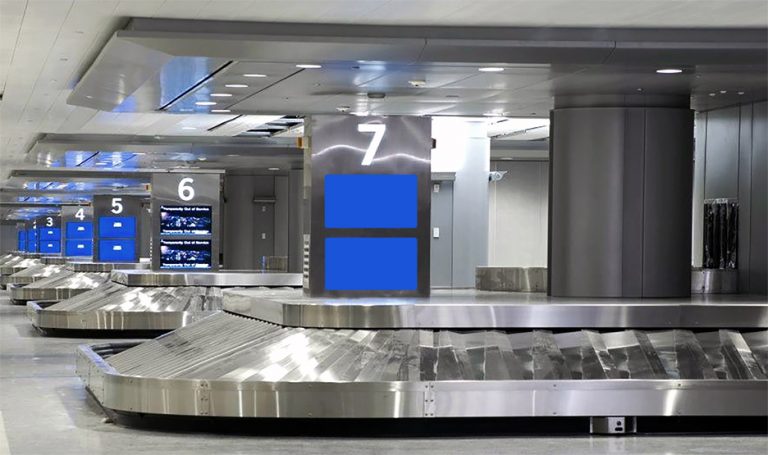 General Contractor: Perini Building
Construction Manager: Bechtel Infrastructure
Architect: PGAL/Welles Pugsley Architects
Electrical Contract Value: $10.7 million
Project Timeline: 2008-2011
Other conveyors/baggage handling projects completed by Motor City Electric Co. at Detroit Wayne County Metropolitan Airport include:
Northwest Airlines Baggage Handling Conveyors – 2007-2008, Electrical contract value: $3.9 million
McNamara Terminal Baggage Handling System Expansion – 2005, Electrical contract value: $2.4 million
Baggage Handling Equipment Installation for McNamara, Smith, and Berry Terminals – 2002-2003, Electrical contract value: $1.5 million