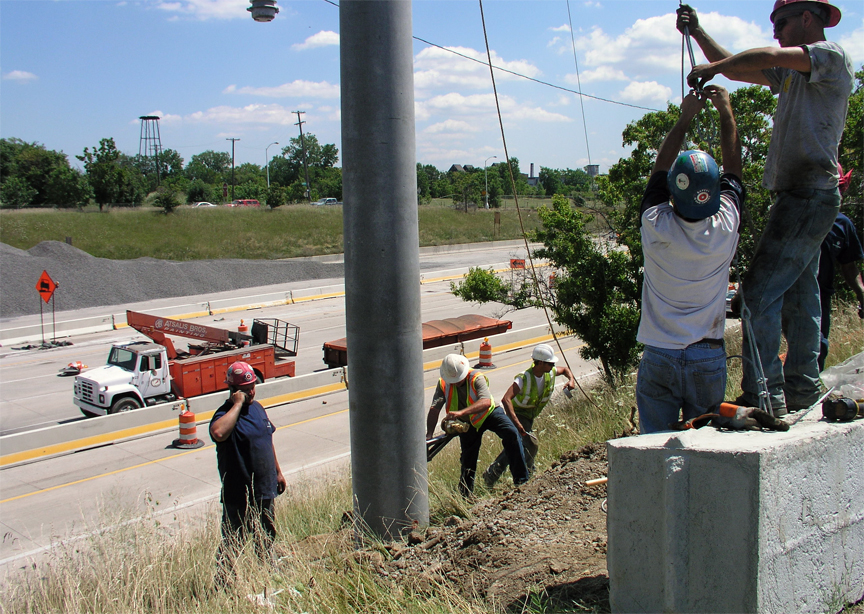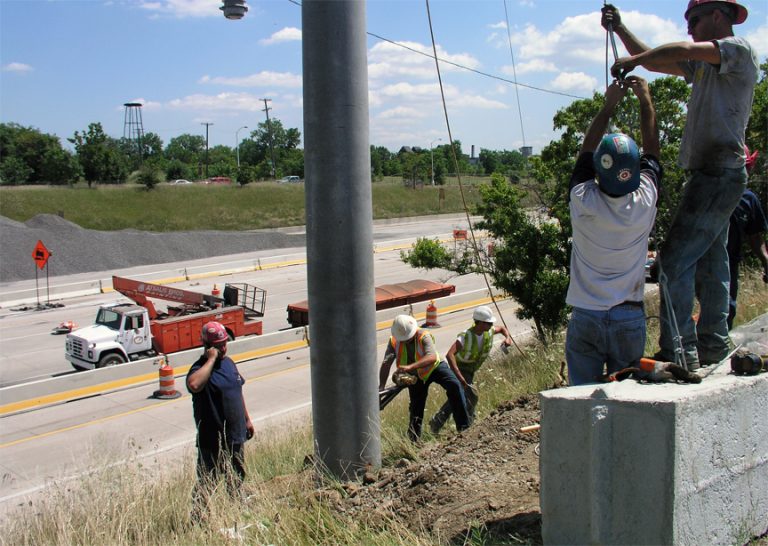 Motor City Electric Co. and Motor City Electric Utilities performed extensive electrical services for the creation of the Ambassador Gateway. Located on the U.S. side of the Ambassador Bridge to Canada, the Gateway is a key feeder route for international travel. The $230 million Gateway project was designed to ease traffic congestion and safety at the busiest international border crossing for trade in North America. The completed Gateway keeps commercial trucks off local streets as they enter the U.S. from Canada.
Lighting & Traffic Signals
The project included street lighting and traffic signal work along I-96 and I-75 along with freeway entrance and exit ramps. The project was coordinated with the Michigan Department of Transportation and the Detroit Public Lighting Department.
MCE and MCEU installed numerous electrical systems and equipment. This included:
Underground and overhead cable
Intelligent Transportation System (ITS) devices
Closed Circuit Television (CCTV)
Microwave Vehicle Detection Systems (MVDS)
Dynamic Message Signs (DMS)
Installation also included lighting for the Bagley Street Pedestrian Bridge.
More than 53 Linear Miles of Wire & Cable

Most noteworthy is the staggering volume of materials required for the project. We installed almost 200,000 linear feet of various wire types, over 81,000 feet of PLD lead cable, and more than 10,000 feet of encased conduit. Our splicing and termination specialists made nearly 300 lead cable splices. Our crews installed 77 wood utility poles, 140 light poles and fixtures, and 300 precast electrical structures.
The Ambassador Gateway project is to the U.S. side of the border what the Hon. Herb Gray Parkway project (completed by MCE subsidiary Mid South Contractors) is to the Canadian side.