Established in the State of Michigan in 1952, Motor City Electric Co., (MCE) is among the top electrical contractors in the United States. Detroit-headquartered, MCE offers complete electrical contracting services internationally. Completing projects in every aspect from design and implementation, to operations, future maintenance, and service. Motor City Electric Co., is committed to providing first-class electrical services in a large variety of industries with unmatched quality, execution, and safety procedures. Interested in learning about some of our past projects? Find more here.
Our Commitment to Excellent Performance and Service
Likewise, our broad service base encompasses a wide range of industries. Served by our various specialized teams of professionals and affiliate companies. Each is committed to the MCE standards of excellence in safety, quality, and innovation. Our Service Center, Safety Center, and Prefabrication Facility help enable us to meet our commitment 24/7.
Motor City Electric Co., has extensive experience across a multitude of industries. Therefore, we are able to provide customers with full-service options for any job.
Aerospace and Transportation
Automotive
Chemical Plants
Government/Municipalities
Healthcare (Hospitals, Research Facilities)
Hospitality (Casinos, Hotels, Restaurants)
Industrial Process and Manufacturing
Schools and Universities
Stadiums and Arenas
Public Works and Steel
Utilities
Renewable Energy
24/7 Service and Emergency
Safety and Security
Technology and Automation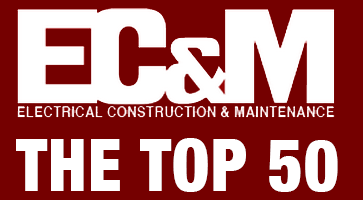 Value-Added Services
As a result of our extensive history in the Electrical Construction field, we have been able to adapt our processes and procedures to simplify any job for our customers. MCE customers can take advantage of our numerous Value-Added Services including:
Prefabrication

– Within our with 225,117 sq ft., service facility, we have a complete custom fabrication shop that allows us to prefabricate electrical assemblies and components to save time and money on any project.

Engineering

– Our teams of engineers and CAD designers are ready to help customers with design and layout issues as well as utilization of BIM and Revit services to identify and avoid routing and layout conflicts.

Panel Shop

– As a brand of our main office building in Detroit, our panel shop allows pre-assembly of electronic panels for technology and automation projects.