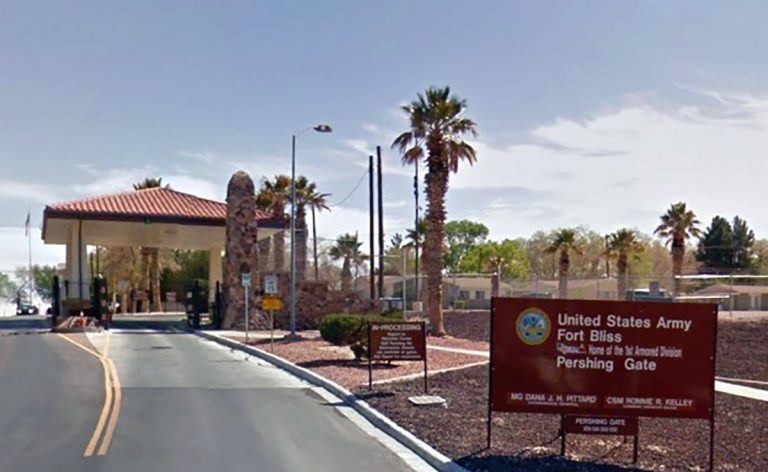 Did you know that Motor City Electric Co. and its subsidiaries have worked on customer projects in 70% of the United States?! It's true. From Alaska, Idaho, and South Dakota to the West to Texas, Arkansas, and Florida to the South, and Rhode Island, Massachusetts, and Virginia to the East, MCE has worked in 35 of the 50 states. Many of these projects have been completed for automotive and utility customers, but quite a few have been for the U.S. military.
Through our customer BAE Systems, a global defense, security, and aerospace company, and the Department of Defense, MCE – particularly MCET and MCEU – has performed Automated Installation Entry (AIE) system installations, retrofits, and renovations at U.S. Army bases throughout the country. In 2010, BAE Systems received a contract worth up to $95 million to design, install, and maintain automated security systems to control physical access to Army bases and other military installations and selected MCE/MCET/MCEU for the critical electrical/electronic aspects of the system.
Military members, their families, and regular visitors register their biographic and biometric data with the AIE system and are issued a secure photo ID card. When they scan their ID card, the image comes up on a computer screen in the guard booth and on the guard's handheld device. At the same time, an onsite camera system captures images of the visitor's vehicle, as well as a visual of the visitor's face.
AIE authenticates users through analysis of the data and images enhancing security measures and increasing vehicle throughput. The AIE also reduces the number of personnel required at access control points (ACP) though guards continue to man the gates to check that the driver matches the photo in the AIE database. The network is designed to transfer information across all DoD sites.
MCE has so far installed and updated AIE at military installations including Fort Greely and Fort Wainwright in Alaska, Fort Carson in Colorado, Fort Benning and Fort Stewart in Georgia, Fort Polk in Louisiana, Aberdeen Proving Ground and Fort Detrick in Maryland, Fort Leonard Wood in Missouri, White Sands Missile Range in New Mexico, Fort Bragg in North Carolina, Fort Sill in Oklahoma, the Letterkenny Army Depot in Pennsylvania, Fort Bliss in Texas, Fort Belvoir in Virginia, and Joint Base Lewis McChord in Washington. That's more than 175 lanes, covering more than 70 access control points across the United States!