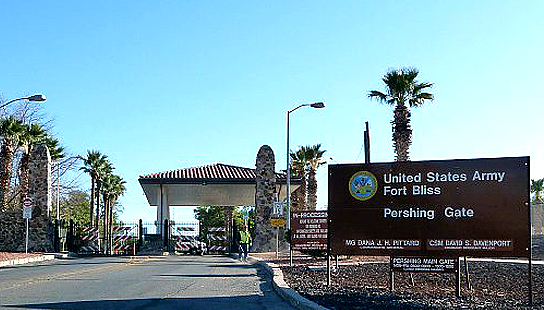 As invaluable as our front-line military personnel are, the resources that support them as equally important. Motor City Electric Co. was a key member of a design/build team assembled by construction manager Walbridge Aldinger for construction of Combat Aviation Brigade (CAB) Tactical Equipment Maintenance Facilities (TEMFs) at key military installations in the U.S. Southwest. The facilities at Fort Bliss in El Paso, Texas, and Fort Sill in Oklahoma are occupied by personnel returning from combat in Iraq and Afghanistan.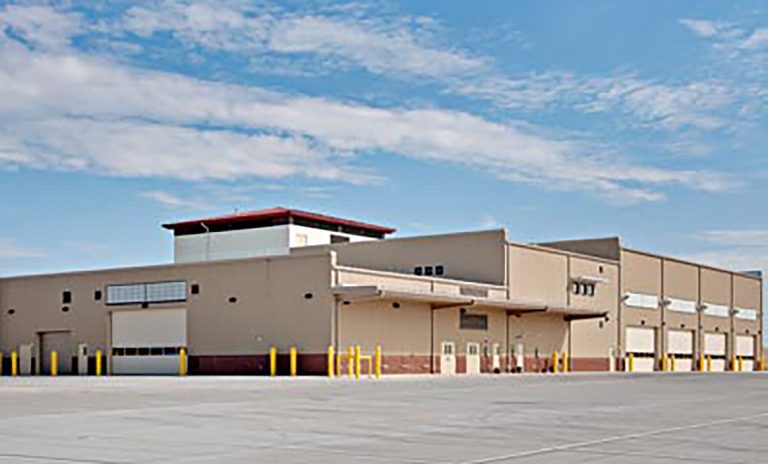 Army logisticians were charged with reengineering maintenance and repair structures to support 21st century missions. In the past, Army policies focused on facilities that supported specific functions. To avoid future logistics gaps, the Army has fundamentally redesigned and amplified the most modern and flexible facility design used today, the Tactical Equipment Maintenance Facility (TEMF). This redesign uses functional applications adopted from civilian environments.
TEMF Specifications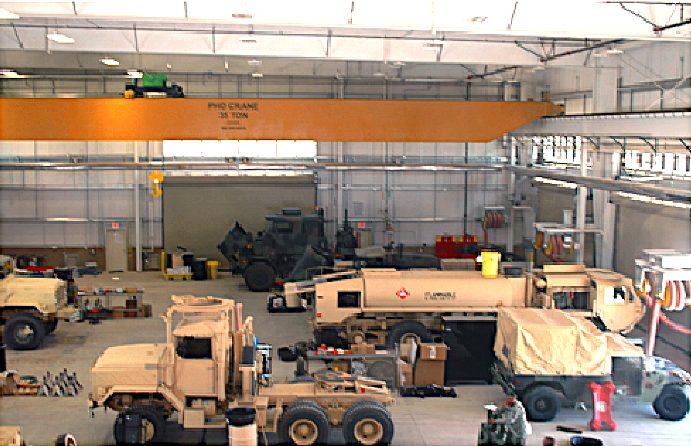 The work at El Paso's Fort Bliss included the design and construction of 12 Tactical Equipment Maintenance Facilities. The TEMFs are located within Combat Aviation Brigade Complexes and are comprised of high-bay maintenance and repair stations, administrative/operations space, and storage space to maintain vehicles and other equipment. Comprised of six Small Vehicle Maintenance Shop TEMFs (18,000 sq. ft. each) and six Medium Vehicle Maintenance Shop TEMFs (35,290 sq. ft. each) for a total of approximately 320,000 sq. ft., these TEMFs are capable of servicing 3,268 vehicles.
TEMF Project Scope
Furnish all labor, material, tools, equipment, supervision, and services necessary to furnish and perform all Electrical Design/Assist work which includes all of the following:
Main switchgear
General purpose transformers
Interior power and electrical distribution system
400 Hz frequency converters
28VDC transformers
Lighting panels
Lighting fixtures
Site lighting featuring multi-level lighting control and automatic occupancy sensors
Receptacle panels
Receptacles (110V, 110V GFCI, 400Hz/115V, 28VDC, 208V, grounding)
Data communication racks including patch panels and wire management
Data/voice communication outlets
Fire alarm
A/V equipment
Grounding equipment
TEMF Electrical Design/Build
Electrical Design/Build responsibilities include the following:
Coordinate and assist the Design Professional in the system design and material selection as necessary to meet the requirements of the contract documents within the scope of the subcontract.
Assist and participate in all project design functions
At project completion, the Walbridge Aldinger/Motor City Electric Co. team was awarded another three TEMFs at Fort Sill in Oklahoma.