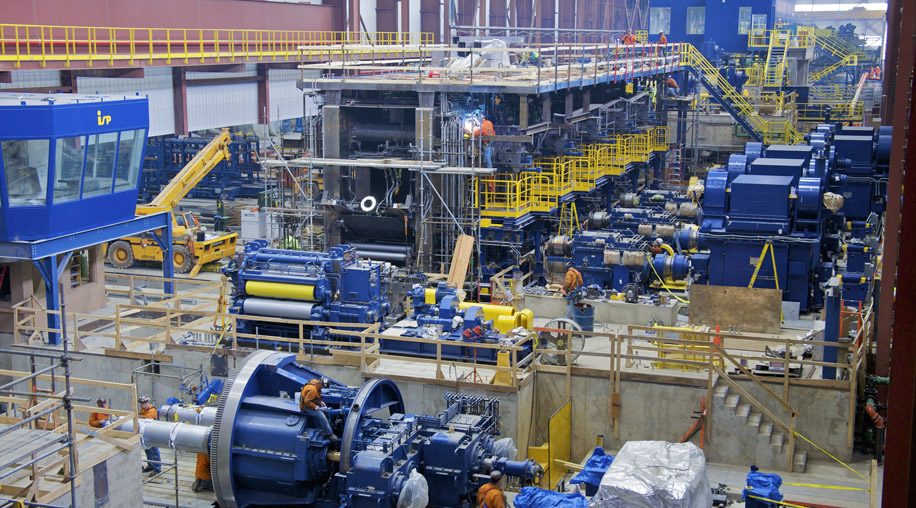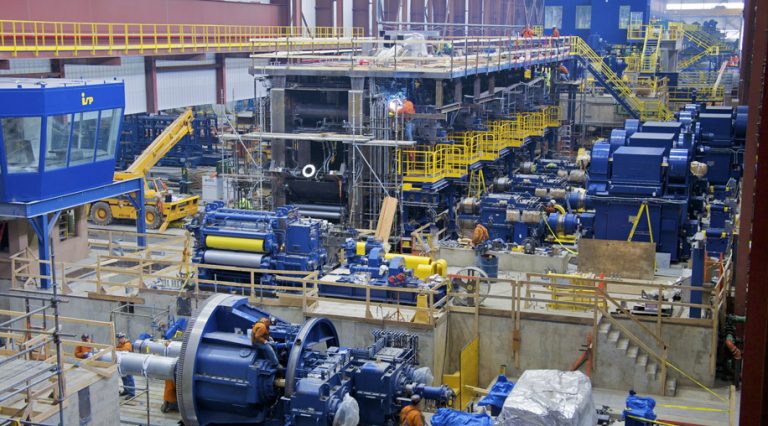 An integral part of Henry Ford's River Rouge automobile complex, the steel works facility, was purchased by Severstal North America in 2004. The plant has been in operation since the 1920s, and produces high quality flat-rolled carbon steel products; hot and cold rolled sheet, hot dipped galvanized and electro-galvanized sheet, and other advanced steels.
$740 Million Plant Modernization
Severstal made many significant improvements to the plant including a $740-million modernization program that was completed in 2011. That modernization project included construction of a state-of-the-art pickle line tandem cold mill (PLTCM) complex and a hot dip galvanizing line (HDGL).
Design Assist, EPC, and BIM
General contractor Barton Malow selected Motor City Electric Co. as the electrical contractor for both of these complex projects handling design assist, material procurement, installation, testing, and commissioning support. This project required collaboration and coordination among all of the building trades and incorporated Building Information Modeling (BIM) for the planning, design, and construction of the facility and infrastructure.
An Enormous Steel Production Facility
The PLTCM stretches more than one-third of a mile, and includes a complete and complex electrical system for power and lighting. The new facility covers than 500,000 square feet and includes:
Substation and transformer yards
A PLTCM process area
A roll shop
Coil handling and band staging areas
One tandem cold mill and two pickle line electrical rooms
Utility/emulsion and hydraulic pump rooms
The PLTCM project consisted of power/control cabling installation and equipment reconnect for the coil handling, pickle line, and cold mill systems: This included:
Design and installation of an extensive cable tray distribution system
More than 41,000 feet of cable tray and its required support system
Renovation of an existing 35kV outdoor substation yard
Power distribution via cable tray on a 1,400-foot long trestle to three main 35kV/15kV transformers
More than 140,000 feet of 35kV cable
27,000 wire terminations
9 480V process‑related power distribution load centers
21 15KV/5K and 15kV/600V transformers
Motor control centers
24 HVAC units
11 overhead cranes
Process equipment electrical panels
Uninterruptible power supplies (UPS)
More than 1,200 light fixtures
Over 200 120V 20A utility receptacles
55 480V 60A weld receptacles
14 powered overhead doors/air curtains
This incredibly complex project was not only completed three months ahead of schedule, but also safely and accurately through the coordination and management of the workforce and ongoing tracking of materials, costs, labor, and productivity.