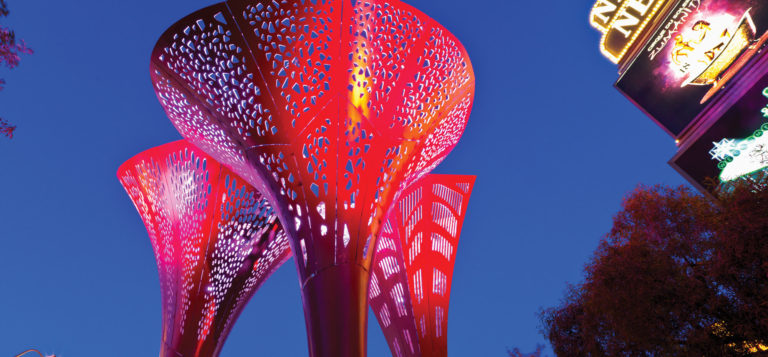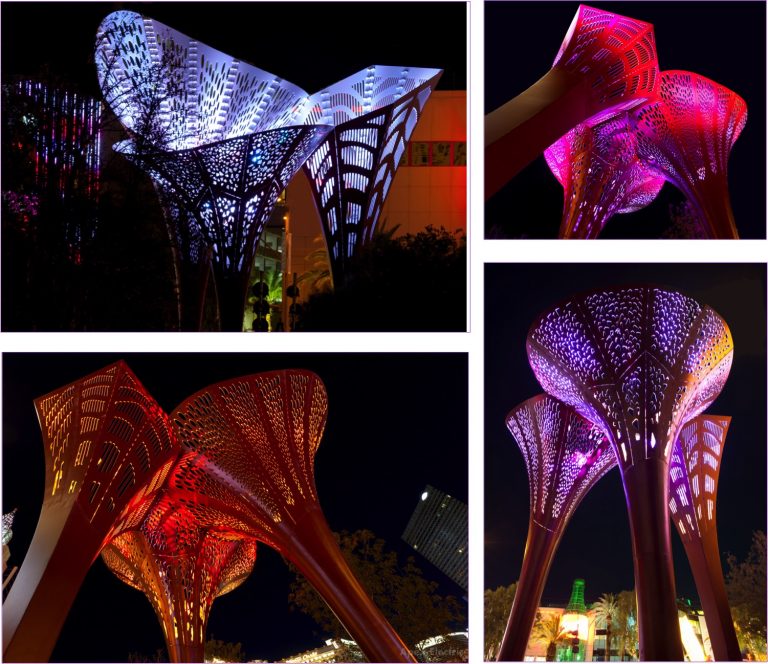 The Park is a dynamic park, dining, and entertainment district on the west side of the Las Vegas Strip. An interactive neighborhood environment, The Park connects the New York New York and Monte Carlo resorts and the new 20,000-seat arena. The Park is an immersive outdoor destination covering more than six acres with common spaces for socializing, relaxing, exploring, and casual dining.
By day, visitors can enjoy shad beneath mature trees or one of the stunning, tulip-like shade structures towering more than 50 feet above. As the sun sets, the structures come alive with LED light displays designed and installed by Motor City Electric Co. and its subsidiary Apex Electric Co.
Apex/MCE also performed all of the electrical contracting for The Park's arrival plaza and park roadways.