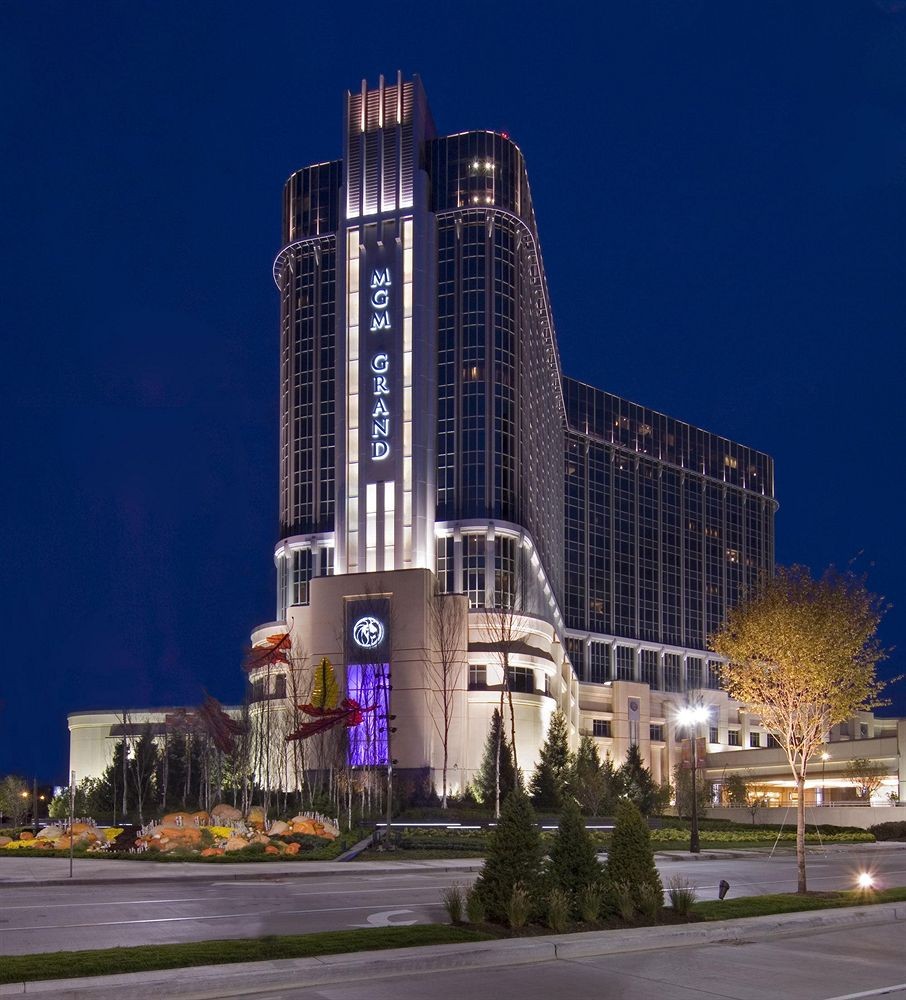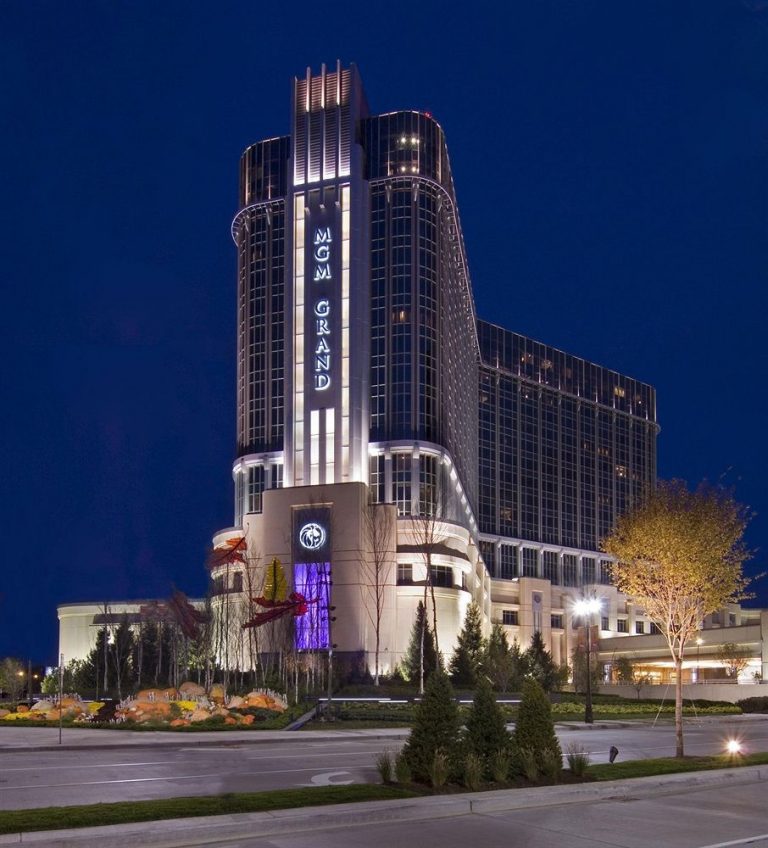 In December 2005, the Michigan Gaming Control Board approved MGM Grand's plans for a new casino. This new establishment would replace a previously operating temporary casino, run since 1999. The new MGM Grand Detroit would be one of the largest construction projects Detroit had recently seen, with a budget of $803 million.
Motor City Electric Co. (MCE) was thrilled to be part of this momentous project. The MGM Grand Detroit required multiple substations for power distribution, four 2000KW generators with paralleling gear with load shed and load add capabilities. It required miles of underground conduit and aluminum conductors (480 volt feeders). With the variety of venues and services, the one million square foot building required numerous special systems including customized interior and exterior lighting, as well as voice, data, and wireless systems designed and installed by our subsidiary, Motor City Electric Technologies. This included more than:
6,000 data drops
9,000 fiber connectors
Data and voice cabling utilizing Cat6E cabling
Over 30 telecommunication rooms
Development included the casino, an opulent high-rise hotel, parking structures, conference and meeting space, a full-service spa, restaurants, and a Starbucks on a 25‑acre site. The casino offers 100,000 square feet of gaming space with 4,500 slot machines. The 17-story hotel boasts 401 luxury rooms. For events, there is a 14,000 square foot ballroom, 30,000 square feet of meeting space, and seating for 1,200 for live performances. Parking includes an 8‑story, 5,000 space guest parking structure, a large valet parking area, and a separate parking deck for employees.
The area surrounding the MGM Grand Detroit was also upgraded during construction with Third Street converted from a one-way street to a two-way boulevard to facilitate traffic movement. DTE Energy, whose headquarters is adjacent to MGM, added an urban oasis with parks, walkways, and a reflecting pool. A 500-foot-long elevated connector, including a 100-foot clear span over Third Avenue, links the MGM Grand Detroit parking structure and DTE.