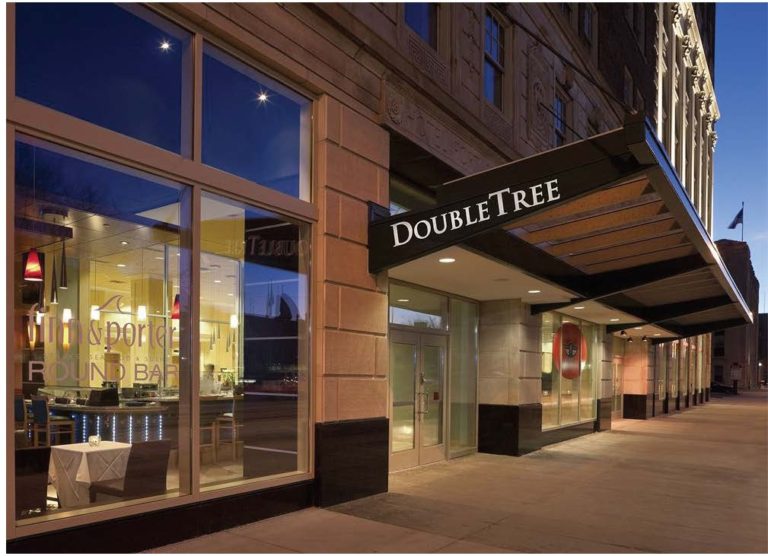 The Hotel Fort Shelby rose and fell with the city of Detroit. And, like Detroit, it has risen again. In 1927, a 22-story, 450-room Beaux Arts style tower designed by renowned architect Albert Kahn was added to the original 1917 11-story, 450-room hotel.
Overcoming Three Decades of Neglect
By 1967, the hotel's business was struggling as more businesses opted for suburban hotels, and the doors finally closed in December 1973. Though the landmark building was added to the National Register of Historic Places in 1983, it stood empty and vandalized for more than three decades. In June 2007, it was announced that the building would be renovated and reopened. The $82 million renovations were completed in December 2008.
Motor City Electric Co. is proud to have been selected to provide complete electrical contracting services for this project that combines treasured historic elements with modern state-of-the-art amenities and services. MCE performed the electrical installation to power everything from the interior/exterior lighting and residential/commercial appliances to the communications network, Wi-Fi, and security.
Most of the original hotel was gutted due to decades of neglect and decay, but its historic beauty was restored and preserved. The original marble and the plasterwork in the ballroom were saved, as was the grand marble staircase in the lobby. The exterior marble and brick was cleaned by hand as were the beautiful tile floors.
Modern New Hotel in a Historic Shell
DoubleTree Suites by Hilton Hotel Detroit Downtown – Fort Shelby now occupies the lower 10 floors offering 203 two-room suites along with a 21,000-square-foot conference center, grand ballroom, 14 meeting/breakout rooms, business center, fitness center, restaurants, bar, and café.
Luxurious Fort Shelby Residences
The upper 11 floors of the historic property house the Fort Shelby Residences – 56 luxurious 1,000- to 1,500-square-foot condominiums. There are five residences per floor with four unique penthouse layouts on the 21st floor and two bi-level penthouses with private rooftop access. The floor plans are named for jazz greats such as Gillespie, Hampton, Goodman, Holiday, Ellington, Davis, Armstrong, Basie, and Coltrane.
Detroit-based L.S. Brinker Co. was the construction manager, Hobbs+Black Associates Inc., the architect, and MCP Development LLC owns the property. All local union labor was utilized for construction.