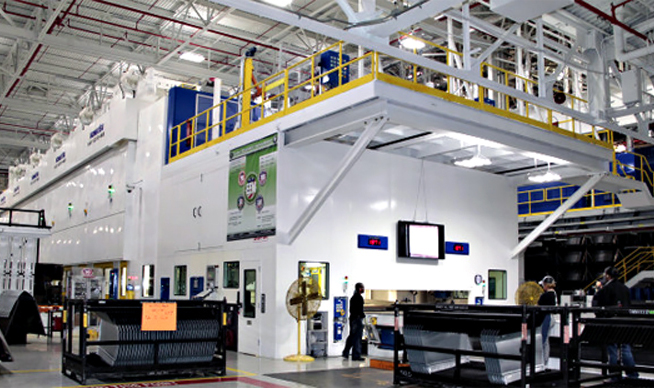 Traditional automotive stamping presses are loud. The mechanical and hydraulic processes involve impact and compression that are inherently noisy. New servo motor presses, however, are quiet enough that operators do not require ear protection. The new technology not only makes factories quieter, but the new presses use one-third less energy than previous equipment.
IICC selected Motor City Electric Co. to perform the electrical work for installation of new Komatsu servo motor presses at the FCA stamping plants in Warren and Sterling Heights. At the Warren Stamping Plant (WSP), the latest high-speed Servo Tandem Press technology – a new 180-inch servo tandem press line, will supplement 12 existing major press lines and 3 large progressive lines. The new press line increases capacity by up to 12,000 hits per day or approximately 3.6 million parts per year.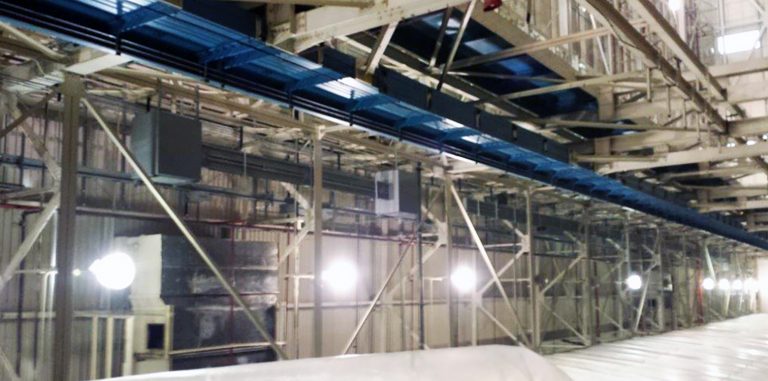 WSP produces stampings and assemblies such as hoods, roofs, liftgates, side apertures, fenders, and floor pans for the Dodge Grand Caravan, Dodge Durango, Dodge Dart, Chrysler Town & Country, Chrysler 200, Jeep Grand Cherokee, Jeep Cherokee, and Ram Trucks. The plant employs almost 2,000 workers and utilizes 380 robotics in its 2.1 million square feet of floor space situated on 78 acres.