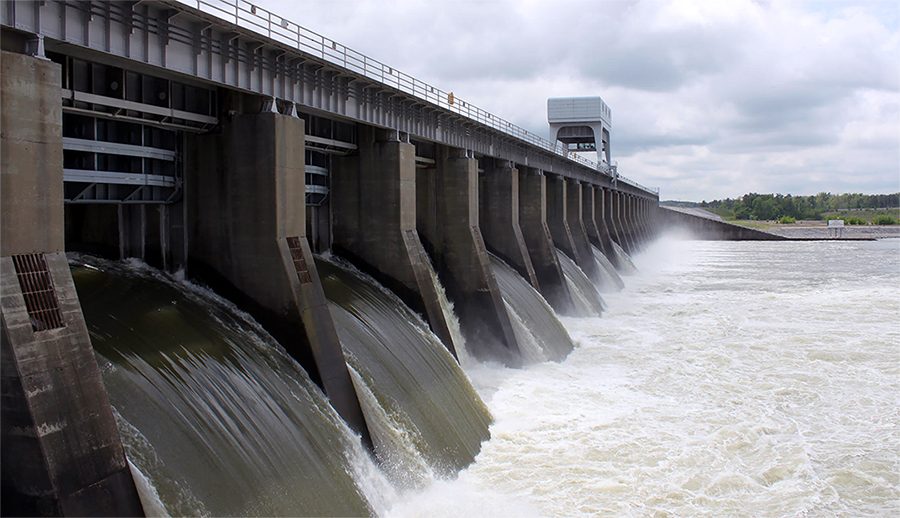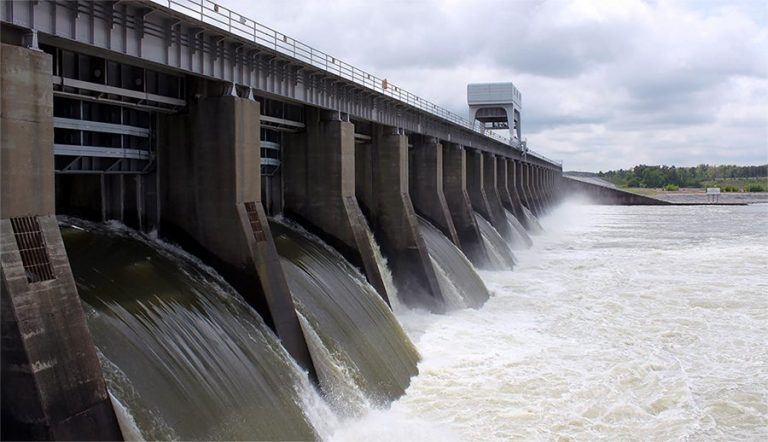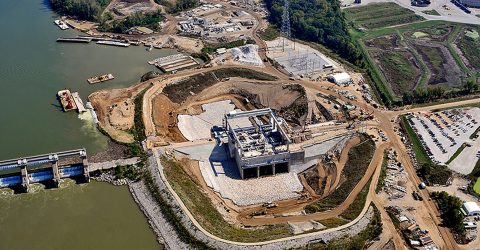 The Cannelton Hydroelectric Project is an 88 MW run-of-the-river hydroelectric power plant providing new, renewable generation to Ohio, West Virginia, Virginia, Kentucky, and Michigan. The facility is located on the Ohio River near Hawesville, Kentucky, and is owned by American Municipal Power, Inc. (AMP). The project is located on the Kentucky side of the existing U. S. Army Corps of Engineers (USACE) Cannelton Locks and Dam facility on the Ohio River.
The plant, which includes three rotors deep in the river channel that are turned by the flow of water to power generators, is huge. It is essentially a 10-story building, with nine stories underground. The site includes an intake approach channel, a reinforced concrete powerhouse, and a tailrace channel. The project diverts water from the USACE locks and dam through powerhouse bulb turbines to generate an average gross annual output of approximately 458 million kilowatt-hours (kWh).
The general contractor for the project was Walsh Construction, which selected Motor City Electric Co. as the electrical contractor for design/assist, material procurement, installation, testing, and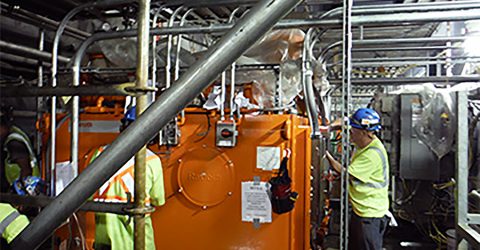 commissioning support. Motor City Electric Utilities was also involved, completing a 138kv substation to integrate with the utility grid and all of the interconnecting overhead wiring.
Motor City Electric Co. performed the complete electrical installation for the powerhouse that contains three horizontal 29.3-MW bulb-type turbines and generating units with a total rated capacity of 88 MW at a gross head of 25 feet. These three rotors deep in the rive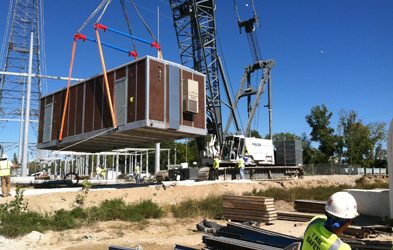 r channel are turned by the flow of water to power generators. Before the water reaches the plant's rotor blades, it runs through tube channels that get narrower as the water gets closer to the rotors, increasing the water pressure and turning the rotors. Each rotor is about 25 feet in diameter – larger than the propellers on the Titanic.
Construction began in November 2010 and the project reached full operation by June 2016.