One of the most exciting, growing trends in construction is prefabrication (prefab) and modularization. Motor City Electric Co. opened its 100,000 sq. ft. dedicated prefab and panel shop 35 years ago & invested more than $1 million in improvements in recent years.
We utilize BIM (Building Information Models) and 3D drawings to identify opportunities for prefab of electrical assemblies. In-house prefab helps to identify constructability issues during preconstruction coordination. Prefab also eliminates non-productive activities. Types of electrical materials and assemblies that can be prefabricated include, but are not limited to, prefab lighting distribution, in-wall device and wiring assemblies, equipment rack supports, duct banks, and panel boxes. We also cut, bend, and thread conduit.
MCE currently has hundreds of templates designed for many electrical assemblies including, but not limited to, raceways, duct banks, wire bundling, cable to box, and panelboard/transformer assemblies. These templates assist in preplanning projects. Our goal is to prefabricate as much as 25% of a typical project. Take a tour of the facilities and equipment on our Fab Shop page.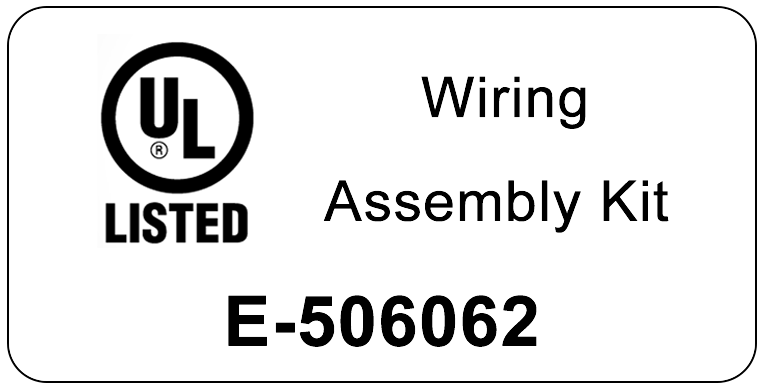 We are proud to have received our first Underwriters Laboratory (UL) listing for one of our prefabricated assemblies. Additional submissions have been made to UL, so you are sure to see more of the UL listed labels on MCE assemblies over the coming months.
Learn more about the importance of UL listings.
Benefits of Prefabrication
Increased
Productivity
Prefab is affected minimally, if at all, by weather, absenteeism, manpower spikes, delivery delays, and other challenges that occur on job sites.
Labor
Cost Savings
Labor savings are
often 15% or better on components
preassembled in
prefab compared to components built in the field.
Consistent
Quality
Processes are repeatable & controlled. Time savings & schedule advantages translate into improved planning
& project delivery.
Streamlined
Logistics
Clash detection
identifies areas where trades are using the same space so that resolutions can be
determined before work begins.
Less job site waste.
Fewer injuries
& Accidents
The less activity on
the job site & the more work performed in a clean, well-organized prefab shop, the safer the project.
Customers and Industries Served
Motor City Electric Co. serves a wide spectrum of customers in industries ranging from industrial, process, and commercial to utilities,
municipal, transportation, and many more. Among our recent/current prefabrication projects are:
Research & Engineering
Central Energy Plant
Dearborn, Michigan

Electrical Duct Bank

East Campus
IT Hub

Rochester, Michigan
Electrical Duct Bank

Freedom
Compressor Station
Manchester, Michigan

Electrical Cable Tray

Little Caesars
Global Resource Center

Detroit, Michigan 

Lighting Assemblies

Little Caesars Arena

Detroit, Michigan

Sky Tracker Rooftop Mounts

Fulfillment Center

Romulus, Michigan

Lighting Assemblies

City Center
Detroit, Michigan

In-wall Electrical Assemblies

Technology Center

Detroit, Michigan 

Electrical Duct Bank