Capable. Experienced. Consistent. Reliable. Ready.

These are the qualities that helped to build the Motor City Electric Co.'s Service Group's reputation for quality service and performance. Large job or small, long-term or short, day or night, our priority is customer satisfaction. One of the many ways in which MCE earns the trust and loyalty of its customers is by continuing to service its customers before, during, and after a project.
Formed in 1983 to perform continuous 24/7 service for our customers, Motor City Electric Co.'s Service Group has grown to provide even more.
Capable
Our Service and Emergency Group provides MCE customers with a wide range of solutions for their electrical problems.
Experienced
Our professionally trained and licensed electricians, along with our dedicated and highly qualified project managers, estimators, and engineers  focus on ensuring that our customer's facilities and systems operate efficiently and with minimal disruptions.
Consistent
Most times these same professionals have worked on projects with your company before and are familiar with your facilities, your equipment, and your staff.
Reliable
Motor City Electric Co. recognizes that when you're not getting optimal performance from your equipment or an emergency arises, response time is crucial to maintaining your operations.
Ready
That's why we are ready to help you 24 hours a day, 7 days a week, 365 days a year.
MCE provides its customers with services including:
24-hour emergency phone line
Online Help Desk support
GPS digital fleet management of more than 30 fully-equipped service trucks for real-time dispatch and tracking
Full-service in-house fabrication shop
After hours materials and parts procurement
Full-time facility maintenance personnel
Subsidiaries and alliances throughout North America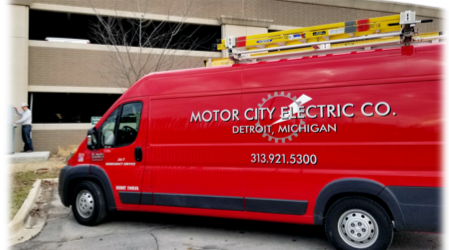 In addition, Motor City Electric Co. can provide your organization with a blanket service maintenance contract to provide you peace of mind in managing your service operations and costs.
We currently have annual blanket service and maintenance contracts with more than 30 customer companies and provide full-time on-site electricians for many of our customer's facility managers, as well as providing full service electrical services on projects both small and large.
With a team of full-time experienced project managers/estimators and a fleet of more than 30 fully-equipped and digitally dispatched/monitored  service trucks, the MCE Service Group responds quickly and efficiently to our customers, including the more than 200 repeat customers who count on our reliability and professionalism.
When an emergency calls, call Motor City Electric Co.
Our 24-hour emergency service procedure is simple and quick. When you call us at 313.369.0119, an emergency operator captures your contact information and then reaches out to MCE emergency personnel, typically the Service Coordinator. The Service Coordinator promptly returns the customer's call to determine the nature and requirements of the emergency. With this information in-hand, the Service Coordinator dispatches the closest available Service Electrician to the location of the customer's problem. MCE response time is 90 minutes or less within a 50-mile radius of Detroit.
Ready to Serve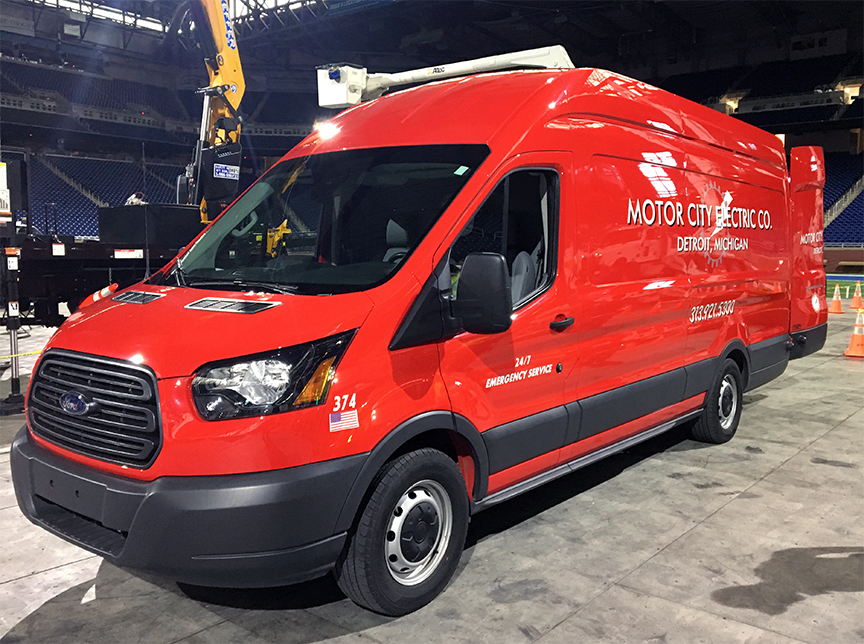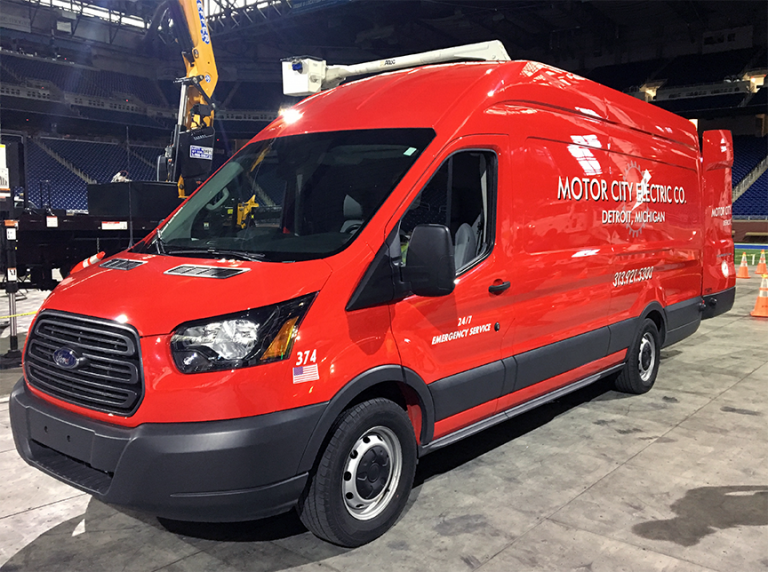 The MCE Help Desk provides our customers with the ability to submit a service request online anytime, day or night, any day of the week or year. When you log in with your secure username and password, you can quickly and easily enter a service request. Within 15 minutes of submission, an MCE team member will contact you.
We offer three service response time options: four hours, six hours, or next business day. The customer can be confident that one of MCE's certified installers or technicians will arrive on schedule to resolve the problem effectively and safely with minimal downtime. Customers can access the status of their service request online as well.
Speak with one of our team members to learn how MCE can provide you with customized online screens with the specific features most important to your organization.
Click Here to Join Our Satisfied Service and Emergency Customers.