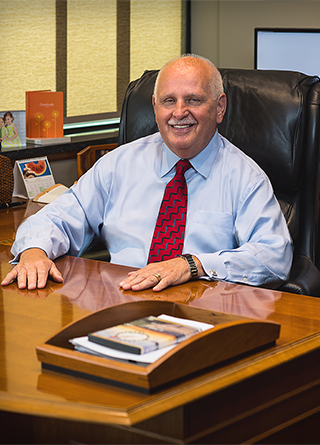 A business associate recently asked an MCE customer for his opinion of the company. By chance, his comments made their way to my desk, and I quote:
"Motor City Electric Co. is a very well-run, well-respected firm. Their performance in the field is exceptional. They have tremendous equipment, manpower and managerial resources and their project management capabilities are second to none."
Needless to say, seeing such unsolicited high praise made me feel very proud. We truly are a well-run company and the key to that is our people. Most of our division managers have risen from within the company with many being with us for more than 20 years. Because of our emphasis on training, apprenticeships, and continuing education, we have managers that are masters of their craft. This greatly enhances the value-added aspect of our total capabilities.
We continue to evolve as a company, becoming even more accomplished in advanced technology, achieving greater diversity in our workforce, and expanding our overall capabilities. Our integrated operations have grown to serve a wide spectrum of customers and customer needs, with everything from basic electrical wiring to comprehensive design/build construction management. Interwoven in this growth are the long-term relationships we build with customers by helping them to achieve success.
As a leader in our industry, we are dedicated to meeting the construction challenges of the future. We will keep building our resources, both human and physical, and we'll continue to exceed our customers' expectations just as we have for more than 65 years.


President & CEO